Home > Partners > STM
<![if !vml]>

<![endif]>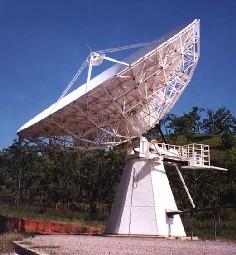 STM is a global telecommunications group of companies headquartered in California, USA specializing in VSAT and Wireless products and services for Broadband, VoIP, Rural Telephony and Cellular solutions.

STM has offices in US, Latin America, Europe, Asia, Africa, and the Middle East along with a number of channel partners worldwide.
STM Norway AS is part of the STM group of companies and is a privately owned company that emerged in May 2006 as a successor to the assets of Nera Broadband Satellite AS. The company is located in Oslo and is growing the heritage in being a leading entity in designing, manufacturing, marketing and installing DVB-RCS VSAT systems.
The management team at STM Norway is committed to continue to offer the best available solutions for commercial, industrial and government applications within the area of satellite communications.
STM Norway is continuously building and expanding with its European and global partners and has taken the position as the leader in the deployment of DVB-RCS systems.
The mother company of STM is renowned worldwide for its delivery of satellite telephony solutions were it dominates a large portion of the VSAT telephony market offering carrier class full mesh solutions that can address any phone company's requirements. STM Norway's management was involved in one of the earliest deployments of DVB-RCS systems in Europe and has followed up with large project deliveries in Asia and Latin America. Our equipment and services support applications for:
Broadband, Internet, and multimedia access;

Corporate enterprise networks;

Rural telephony public network extensions; and

Mobile and marine broadband access.
STM remains committed to product innovation and design for the supply of quality VSAT networks. Our commitment to quality and customer satisfaction is beyond challenge particularly in serving professional customers worldwide-expecting and receiving around the clock support.
Website: http://www.stmi.com/