Home > Products > Cable solution > JPF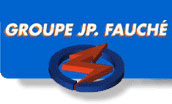 JPF Industries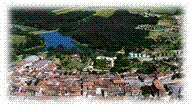 The Groupe JP. Fauché company head office is located at Lafrançaise, in the Tarn-et-Garonne department, 17 kilometers from Montauban and the Autoroute des 2 Mers motorway exit. The group employs over 100 members of staff in the various departments common to the group and its subsidiaries
J P F INDUSTRIES proposes you its knowledge to do and various activities:
Distributor in Connection, Microphone, Networks and Incidental Data processing.

Distributor in Edible Data processing to the Brand & Compatible.

Distribution of Bays, Caskets & Incidental 19''.

Manufacture of Specific Cords and on measure.

Computer Networks & Précablage (Architecture Networks, Integration of Active equipment, Systems of Précablages).

Integration of Networks and of Systems Waiters (AS400, Windows 2000, Wyse, Kyocera …)

Conception of closets Electric, TGBT.

Strong Current Electricity.

Groups Electro genes
Fields of activity:
Electrical engineering for industry and the service sector

Computer networks and active hardware

Design and manufacture of " copper " leads

Design and manufacture of optical leads and jumper cables

Design and manufacture of switch cabinets and terminal boxes

Maintenance and trouble-shooting
24 h / 24, 7 days/week

Energy optimization (central technical control systems, generating sets, cogeneration)
Manufacture of leads for computers and processing technology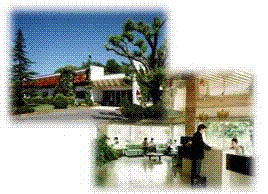 Our workshops are well appointed with automatic production machinery capable of manufacturing all types of standard and special copper leads from client specifications established in conjunction with our technical services. A UCT 1000 test bench assesses the assembly of RJ45, V11, V24, V35, coaxial, and twin axial leads.
Our clean room is equipped with works equipment for the manufacture of all types of optical multimode and monomode leads and jumper cables, whatever the application (LAN, WAN, Ethernet, Tohen Ring, asynchronous, FDDI, ATM, etc.).
Connector assembly is validated by our measuring benches using photometry or reflectometry.
Electro Diesel is an affiliate of the group J.P. MOW DOWN HIS... It leans on an important geographic presence allowing a proximity service.

Electro Diesel has access to important human means and of a performance industrial tool, able to bring precise solutions to all your production problems of energy. The system Quality, certified following the international norm ISO 9002 (models for the assurance of the quality in production, installation and associated benefits) for its activities realized by the Department Products Special, you assure accordance of the product in comparison with your requirements. Electro Diesel proposes you a range completes and knowledge to do recognize covering the major party of the industrial needs thanks to its Departments Groups Standard (DGS) and Special Products (DPS). Electro Diesel realizes equally generating sets of Cogenerations. Our field Service offers you many services linked to the activity generating set so in the mechanical, electric domains and autonomous electromechanically.
Groupe JP. FAUCHE is a private French company of international renown active in the following fields: electrical engineering for industry and the service sector, energy production, automatic control, and weak currents. Its subsidiaries Electro Diesel and Electro Diesel Distribution produce standard and specific generating sets, as follows:-
---
GTF
Our range of generating sets "HI-REL REMOTE MONITORING" (GTF from 5 up to 2000 kVA) has been designed for telecommunication applications.
This range suits the evolution of the main international operators in their power requirements (DC supplies, ASI, UPS).
Those products are provided at FRANCE TELECOM for the emergency supply of the telephone exchange.

Thanks to this new conception, these generating sets integrate in their architecture all the equipments, which allow them to have a complete autonomy:
Large autonomy fouls tank

Starting and control system

Power circuit breaker and auxiliary
All the generating sets in this range allow the supervision as well as automatic remote testing. The integration of this system in the remote-monitoring network allows the detection and control of anomalies. In addition, operators benefit from information available from new self-diagnosis software to help after sale service. Event recording with storage of the start and the end of the events.
Specific applications:
Hardest GTF :Protection against the Electro Magnetic Nuclear Impulses
Parasismic GTF :
Website: www.fauche.com